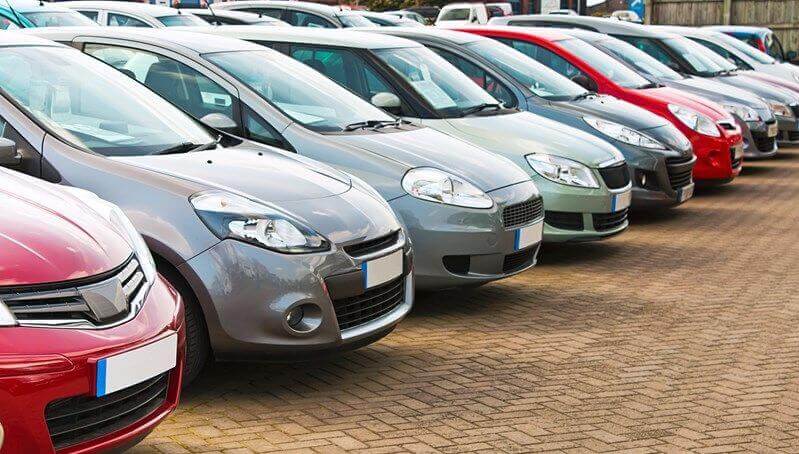 When you begin shopping for a used car today, you want to get as much information on that vehicle as you can before putting any money down. That's where a car history report comes into play.
With the dawn of the digital age also came the ability to find a wealth of information with a simple click of the mouse. This information now includes a complete vehicle history report that shows a car's maintenance and repair history, past accidents and other pertinent information that could impact the vehicle's performance and reliability. Where do these reports come from?  Many important sources go into compiling a car history report today.
Legit Sources to Consider
Some of the most common (and legitimate) sources for a vehicle history report include:
Department of Motor Vehicle (DMV)
National Insurance Crime Bureau (NICB)
Approved NMVTIS Data Providers
While all of these sources provide free VIN searches and histories that are accurate, some will offer more information about the vehicle than others. That is why it is often recommended to obtain more than one history when shopping for a used car, so you can compare notes and get the most complete history possible.
Compiling the Facts
Sources for a car history report get their information from many different sources. Some of the information found on a report might include:
Accidents the car has been in or previous damage to the vehicle
Odometer readings, as recorded during service and maintenance appointments
Insurance claims against the vehicle, including records if the car has been written off as a loss
Salvage, junk and auction records
Records to show whether the car was ever used as a taxi or rental vehicle
Vehicle repossessions or possible liens on the vehicle
All of this information comes from a variety of sources, including:
Title information and sales records
Insurance claims
Police and fire reports
Salvage and junk records
Auction data
Stolen vehicle reports
Frame damage announcements
Air bag deployment records
Service records
While this may look like a whole lot of data, not every vehicle and every car history report will include every piece of information. That is why it is a good idea to get more than one report for a car you are really interested in, so you can get the most accurate, comprehensive information possible.
How to Check a Vehicle History Free
Some used car shoppers will naturally turn to free sources for a car history first. If you want to know where to check a vehicle history free, begin with your Department of Motor Vehicle, which will provide title information on the car, as well as possible police and fire reports associated with the vehicle. The National Insurance Crime Bureau also offers free reports to let consumers know if a vehicle was ever reported as stolen or as a salvage vehicle.
While these reports are a great place to start (after all, you can't beat the price!), they may not give you all the information you want to know about a car you are interested in purchasing. In addition, the Department of Motor Vehicles in some smaller states may not offer a website to allow you to access this information online. Instead, you might need to contact the office directly to find out how to retrieve the information you want.
Your best bet may be to combine one of these free reports with a second (or third) report from a reputable company. You can find out which companies carry their weight in the history department by checking the National Motor Vehicle Title Information System (NMVTIS) website to find companies approved by this organization. While these companies typically charge a fee for their reports, it is usually relatively small. In addition, you can opt to purchase a subscription for a reduced price, if you think your quest for the perfect used vehicle might take some time.
Getting a Car History Report on Older Vehicles
As you are shopping around for that perfect classic, it is important to note that finding a comprehensive and accurate car history report on an older vehicle may be much more challenging. That is because vehicle identification numbers (VINs), the 17-digit numbers used to pull these reports, were not issued until 1981. That means if you are interested in purchasing a used vehicle dating past 1981, the detective work on the car is up to you.
If a car history report is not available on a vehicle, a full inspection by a qualified mechanic is a must. In addition, some shoppers rely on message boards or classic car site to at least collect a bit of information on the make and model of the vehicle.
When you are in the market for a used car, you can't have too much information about the vehicle you are interested in. With many good, valid sources for a car history report today, there is no excuse for neglecting your research when you are in search for a car that offers reliability, performance and value for your family.