Looking for detailed information about a used car's history before making a purchase? VinCheckPro's VIN check by state page allows you to access vehicle history reports from any state in the United States. Simply enter the VIN of the car you're interested in, and view a comprehensive report on its history, including accidents, title information, and more. Trust VinCheckPro's state-by-state VIN check to help you make a smart and informed decision when buying a used car.
VIN Check by State – Get Comprehensive Vehicle History Reports
Is it used cars that you are after? Don't dwell on uncertainty. Start your car shopping day with full confidence! At VINCheckPro.com, we update our database with millions of vehicle records from all 50 states regularly to ensure that users have access to the most up-to-date car reports when running a free VIN check on prospective cars. 
Used Car Buying: Potential Dangers to Lookout For!
Exaggerated or False Seller Claims
Be on guard against sellers who may tell dubious stories or claims that are too good to be true to entice you. Double-check their assertions by matching them with authentic vehicle history reports and records. 
Environmental-related Problems
Some states are at high risk of certain used car buying hazards. For instance, California currently ranks number one in terms of motor vehicle thefts in all US states. Likewise, it is estimated that Florida has the most number of flooded cars among US states. Given these facts, you definitely want to be careful when buying second hand vehicles from these states since there are real chances you can wind up with a stolen or flooded car. 
Thousands of flooded-out vehicles do not stay in one place. Many of them are redistributed in various states in order to better hide any association with natural disasters or past damages. On the map below, you can see the states with the most frequent reports of flood-related disasters.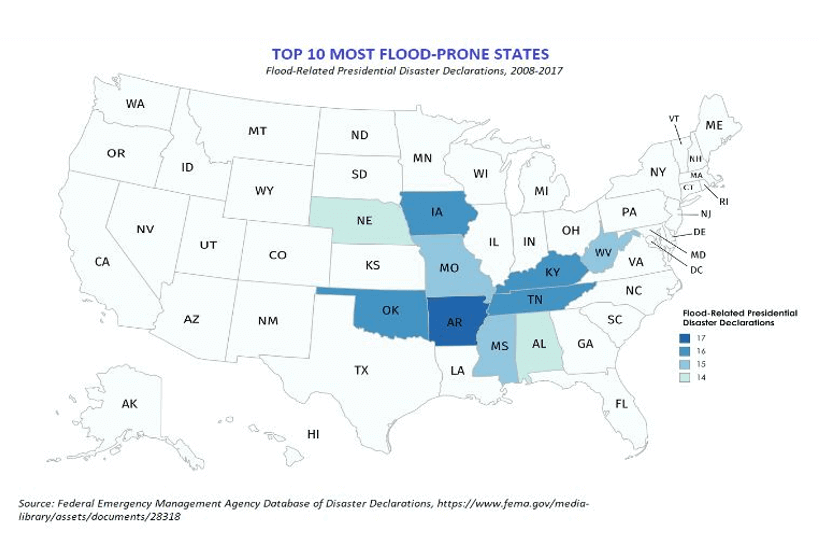 Damaged Vehicles May Be Sold to Unsuspecting Buyers
If you were worried about accidentally picking a car fresh from a wreck, peruse the table below for reference; it features states with the highest and lowest figures on vehicle accident statistics in 2016.  Wrecked cars can be redesigned quickly to hide their most visible flaws from the outside view, which will then be repackaged and peddled as "good."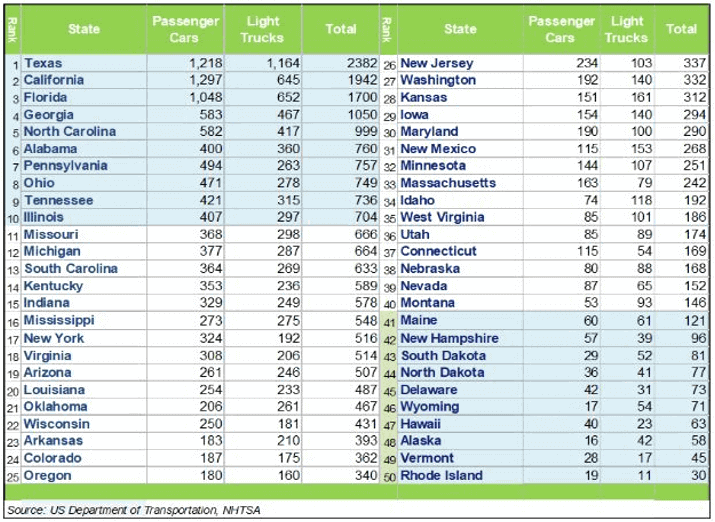 Variance Among State Title Branding Standards
Title brands and the local DMV's criteria for them may differ from state to state. What may be considered "salvage" status in one state may not be in another state. The equivalent of "salvage" title in other states is formally known as "total loss." In special cases, auto insurers may not completely abide by state guidelines and declare salvage status on their own accord.
Title Washed Bad Cars Resold As New
Tens of thousands of vehicles have sustained serious damage from natural disasters, mostly from flood damage. A sizable number of these vehicles wound up in the hands of unsuspecting buyers. This is because many of them were title washed, which occurs by exploiting the inconsistency of regulatory standards among states by re-titling the vehicle in one or more instances to get rid of the bad records.
All states (besides New Hampshire and Virginia) require certain minimum liability insurance requirements for emergency purposes like medical bills and lost earnings resulting from vehicular accidents. For no-fault states, the car insurance provider covers the accident cost regardless of which party is held responsible. In some cases, the repair cost might be shouldered by the driver at fault for the accident. Meanwhile, the total loss threshold for declaring a vehicle salvage varies from 50 to 100 percent of the vehicle's market value at the time of accident. States that have no predefined threshold use the total loss formula or TLF to calculate the covered expenses based on repairs, pre-accident value, and other factors.
Total Loss Threshold Across the United States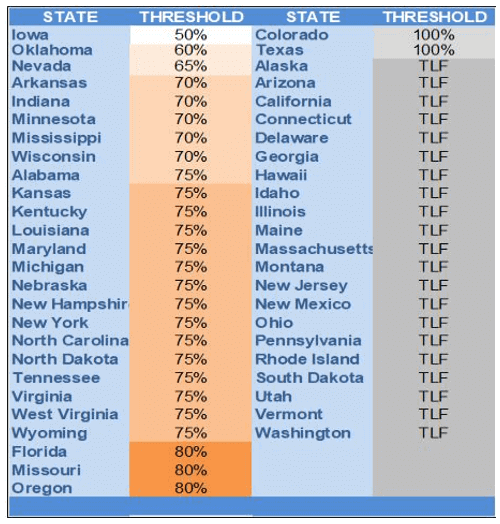 VINCheckPro.com: Good State Resource Alternative
VINCheckPro.com provides a valuable resource for obtaining a complete and 100% free car report on any vehicle. Our free VIN check thoroughly and regularly collects data from various regions in the country to present the most accurate car profile buyers can review. 
Explore our VIN Check by State pages for more helpful resources in assessing your buying options.