The prevailing attitude in today's car market is that young buyers are not visiting showrooms, let alone buying cars. Young professionals are still struggling to land their ideal job following graduation. With that is a reluctance to take on even more debt, especially when you consider the college loan's they are now paying on a monthly basis. But the tide may be shifting. With the help of today's internet-based technology, Millennials are taking advantage of free VIN check and carfax services, as demonstrated by their incredible growth, to find the cars that appeal to them most.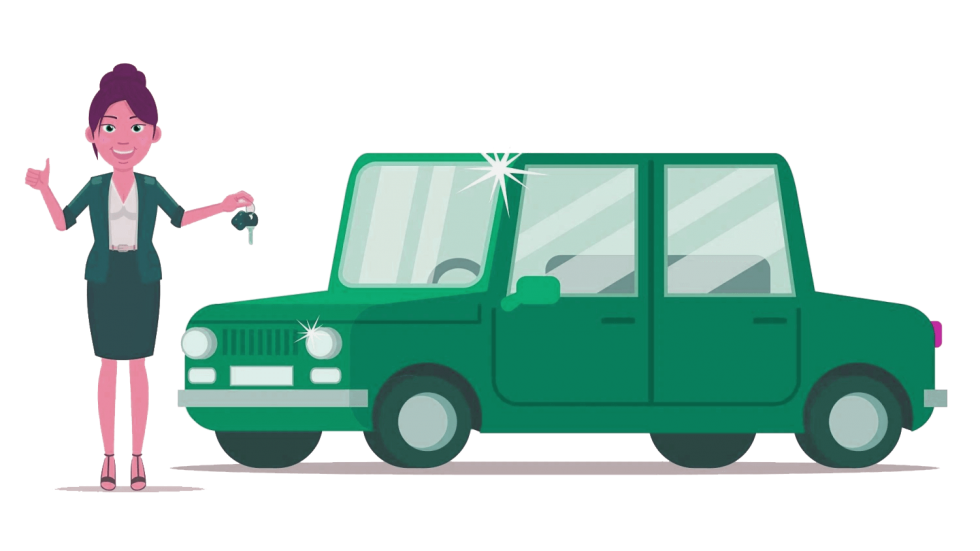 The Great Recession
Over time, the market has been slowly recovering, as increases in car sales have been on an upswing and young buyers are now considering car purchases. The Great Recession had an impact on car buying, the job market and economic stability in general. So, with a budget in mind, here's a few car facts and a simple buying guide to keep in mind.
Buying used saves you money
One of the most important advice anyone can give a new car buyer is to consider buying used. Pre-owned cars are substantially less money than a comparable new car. And the reason for that is depreciation. Almost no one has the guts to say this but buying a car is one of the worst investments you will make. A car depreciates in value once it is driven off the lot. And continues to lose value each year even though the car payment remains the same.
Buying used keeps you from being shackled with the depreciation. Let someone else take on that responsibility. You can buy a three, four or five-year-old car for substantially less with low miles and great reliability. And as a buyer, you take advantage of a free VIN number search to get the most information about a car you are considering buying and what brands are the most reliable.
What is the cost of ownership?
In addition to a monthly payment, there are always additional hits to your wallet to consider before buying a car. These are commonly referred to as the cost of ownership.
First and foremost, if you can pay cash for a car, you are leaps ahead of many other drivers in managing your costs. Not many college grads have the cash on hand to buy a car so lacking a generous relative, a car purchase needs to be financed through your bank or credit union.
Hopefully you have done a good job of managing your credit. Keeping your credit clean and your score high will need to be the subject of a future article. But to put it simply, avoid taking on unnecessary debt and make payments on time. If you are smart about it, you will be rewarded with low interest rates and low payments, just what you need when it comes time to purchase a car.
What will it cost to insure?
Included in the cost of ownership is paying for car insurance Before making a car purchase, check costs with your insurance company. Some manufacturers and models cost more to insure. Make sure your monthly budget for a car includes the cost to insure it.
Are maintenance costs affordable?
The upside to buying new is the new car warranty and maintenance plans. Some dealers are even offering maintenance agreements as another way to entice potential buyers onto their lots. But we're trying to save money by avoiding a new car. So, do a little research and see what brands and models are reliable. And you can even check with your peers about the cars they drive and find out what's been reliable for them. A car that is easy to take care of will pay off in the long run.
And then there's regular maintenance. Again, some brands and models are inherently more expensive to maintain. New car buyers feel obligated to take their car to the dealer for service and repairs. But since you are buying used, you can use a competent independent shop for service and save some money in the process.
There is nothing wrong with the idea of cutting costs. When car shopping, take your time and do not allow anyone to take advantage of you, whether it be at a dealer, repair shop or insurance agency. Use a VIN check or a free VIN decoder service like VINCheckPro.com to get all details about the cars you are considering buying. The information you find can save you a lot of money and make you a happier car owner.